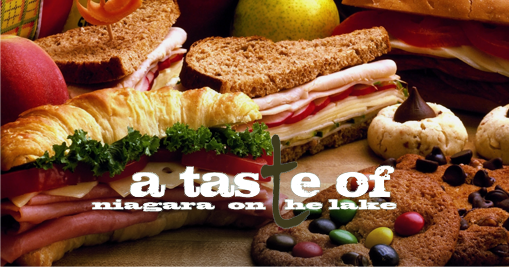 Here comes the culinary extravaganza A Taste of Niagara-on-the-lake once again. Relish the taste of Niagara with some of the region's best wines and hospitality that the premier culinary event A Taste of Niagara-on-the-lake brings.
Reserve tickets for the 2019 "A Taste of Niagara-on-the-lake" progressive dinner. Only limited seats are available and cost per person is $145. Tickets are now on sale for the 'A Taste of Niagara-on-the-lake' events. For more details and reservations call 1-877-342-4374
A Taste of Niagara-on-the-lake is a Progressive Dinner event
It is a great opportunity to meet your fellow dining partners during this Progressive Dinner event. The main event is Saturday evening. You will experience a five-course gourmet dining and wine pairing adventure served in a progressive manner.
This exciting evening begins at the Niagara on the Lake Community Centre. From here, you will be transported to your first dining adventure. Then you will be whisked away to the next four additional gourmet restaurants for each successive course until the finale of this tasting extravaganza.
Your adventure concludes on Sunday. You have the opportunity to visit the five participating wineries to taste complimentary samples of delicious Niagara wines.
Dates
| | |
| --- | --- |
| February | 8 - 10, 2019 |
| March | 22-24, 2019 |
| April | 5-7, 2019 |
Participants of "A Taste of Niagara-on-the-lake"
Restaurants
| | |
| --- | --- |
| Bistro Six One | 61 Queen St, Niagara on the Lake |
| Grill on King | 233 King Street, Niagara on the Lake |
| The Old Winery | 2228 Niagara Stone Road, Niagara on the Lake |
| The Epicurean | 84 Queen Street, Niagara on the Lake |
| The Oban Inn | 160 Front Street, Niagara on the Lake |
Wineries
| | |
| --- | --- |
| Caroline Cellars Winery | 1028 Line 2, Niagara on the Lake |
| Pondview Winery | 925 Line 2, Niagara on the Lake |
| Palatine Hills Winery | 911 Lakeshore Rd, Niagara on the Lake |
| Peller Estates Winery | 290 John St, Niagara on the Lake |
| Reif Estate Winery | 15608 Niagara Parkway, NOTL |
Accommodations
| | |
| --- | --- |
| Williams Gate B&B | 413 Gate St, Niagara on the Lake |
| Cedar Gables | Niagara on the Lake |
| Royal Manor B&B | 905 468-9145 |
| Weatherpine Inn | 905 468-5154 |
| Silver Maple | 905 468-4138 |