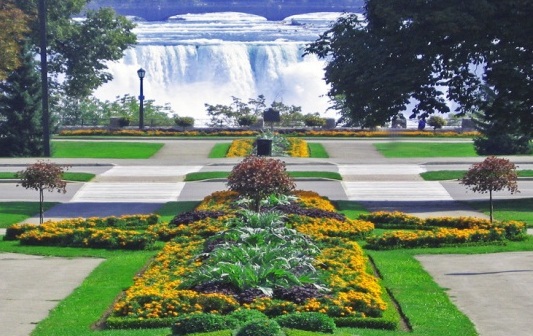 Queen Victoria Park
In response to the ongoing coronavirus (COVID-19) pandemic, special measures like Face Coverings, Physical Distancing, Sanitization etc are in place at Niagara Parks.
Welcome to Queen Victoria Park, a beautiful parkland with pathways, plants and flowers displays close to Horseshoe Niagara Falls is a must see attraction in Niagara Falls. Relax and play with your kids and sweetheart. Serene setting, carpet-bedding displays, tulips, cataracts, green meadow, the Queen Victoria Park is truly royal.
Enjoy colourful displays during each seaon especially in winter, when the whole park will be illuminated during night as part of the Winter Festival of Lights.
The royal Queen Victoria Park is an ideal spot to see the Night Fireworks in Niagara Falls and you will get best views of both American and Horseshoe Falls.
Many important events like Canada Day celebrations, Onguiaahra, The Winter Festival of Lights and New Years Eve are hosted in the Queen Victoria Park throughout the Year.
The Queen Victoria Park features a valuable collection of unique native and international plant species from around the world. The majority of plants are labelled for the education the visitors. The park also features a major stone garden and a Hybrid tea rose garden.
The Queen Victoria Park is operated by the Niagara Parks Commission.
Admission to the park is free.
Plenty of parking can be found at the Clifton Hill parking lot, just a 5 minute walk away.
Queen Victoria Park - Pictures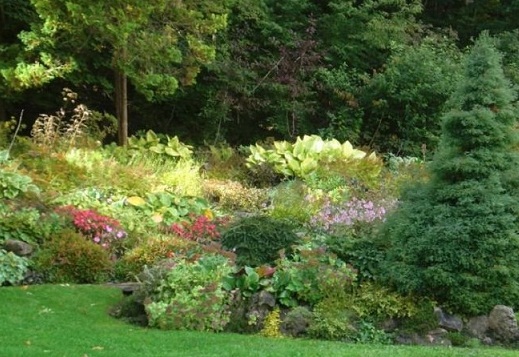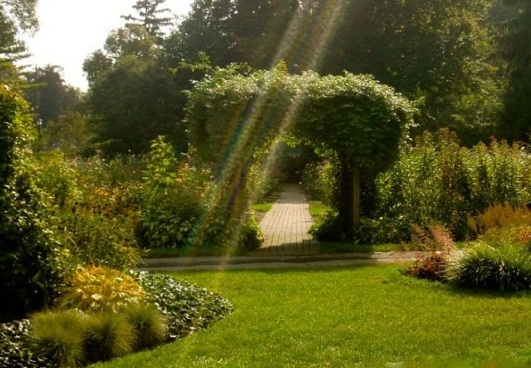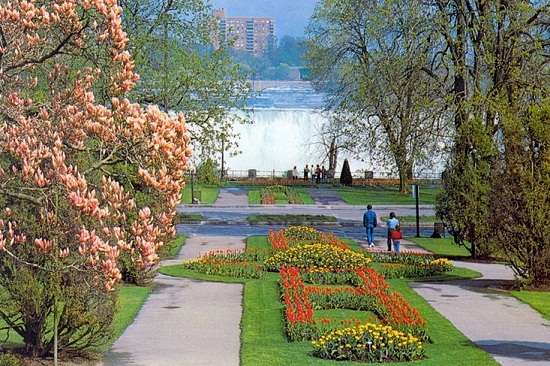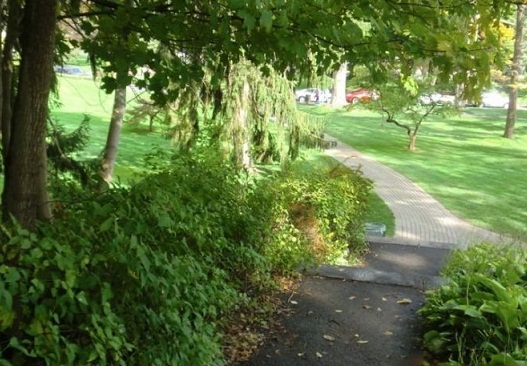 Address: 6345 Niagara Pkwy, Niagara Falls, ON L2E 6X8, Canada
Phone: 1 (877) 642-7275
Map view of Queen Victoria Park
A Thing of Beauty is a Joy Forever
Popular Niagara Falls Attractions