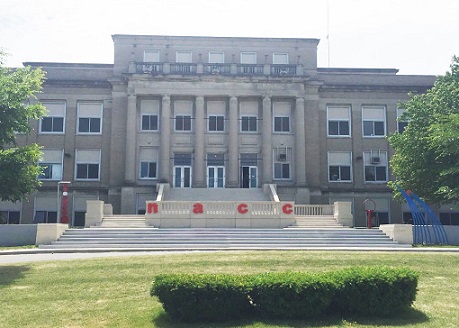 Niagara Arts and Cultural Center is the largest multi-arts center in up-state New York. Located in the former Niagara Falls High School building in the heart of Niagara Falls.
The Mission of the NACC is to Protect the historic building, and promote arts and cultural experiences,to our community and visitors to the region. The NACC is home to more than 75 artists and arts groups: over 60 artist studios, 3 public galleries, and multiple private galleries, three theaters, a radio station, a certified movie production facility.
Niagara Arts and Cultural Center (NACC) also provide classes in Music, Painting, Dance, Videography, Animation, Sculpture , and Writing. Summer programs for kids offer an array of art, music, dance.
The NACC galleries host a diverse range of exhibitions, and our theaters regularly feature a broad variety of musical, theatrical and dance activities.
As a not-for-profit establishment, The Niagara Arts and Cultural Center (NACC) conducts after-school and summer programs in art, history, music, gardening and technology are provided for children in the City of Niagara Falls.
Niagara Arts and Cultural Center host weddings, birthday parties, gallery shows, dinner theater, class reunions, movie premiers, concerts, community gatherings etc
The galleries are free and open to the public.
Gallery Hours Mon - Fri. 9-5pm Sat - Sun. 12-4pm
Address: 1201 Pine Avenue Niagara Falls, NY 14301 Tel: (716) 282-7530
Website: https://thenacc.org/