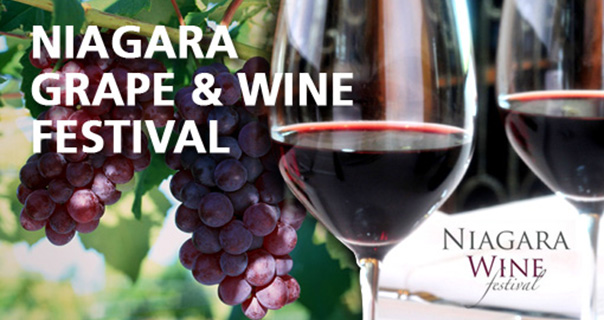 September 08 - 24, 2017.
It is all about Niagara and wine. Niagara Grape & Wine Festival 2017 is from September 08 to Sept 24, 2017. This is Canada's largest celebration of wineries and vineyards. There will be more than 100 events including winery tours and tastings, concerts, Niagara cuisine, street parades, wine seminars and live entertainments. Niagara Wine Festival is growing bigger every year.
It is really worth to visit the Niagara Region in the coming September and attend the Niagara Wine Festival.
Important 2017 dates:
Pied Piper Parade: Saturday, September 16th 11:00am
Meridian Grande Parade: Saturday, September 23rd 11:00am
Montebello Park: September 15-17, 22-24, 2017
Discovery Pass program: September 9-10, 16-17, 23-24, 2017
For more details: call (905) 688-0212
Address:8 Church Street, Suite 100, St. Catharines, Ontario, Canada
Website: www.niagarawinefestival.com