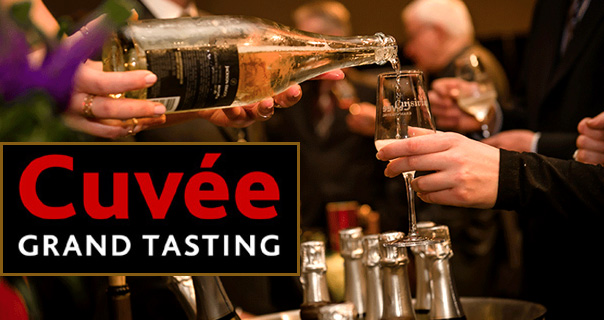 Brock University's Cool Climate Oenology and Viticulture Institute (CCOVI)is hosting the Cuvée Grand Tasting on Saturday, March 23rd 2019 at the Scotiabank Convention Centre, located in the heart of Niagara tourism district.
Guests will have the opportunity to taste wines that were selected by each winemaker as their favorite. To complement the VQA wine selection, guests will also have the opportunity to sample signature dishes created at live cooking stations by local and guest chefs.
The Après Cuvée Party from 9:30 p.m. to midnight, will keep the celebration going with dancing and will feature sparkling wine, Icewine as well as local craft beer stations.
Included with your ticket for the Grand Tasting was your opportunity to complete the Cuvée wine weekend experience with a Cuvée en Route passport.
Scotiabank Convention Centre's president and general manager Noel Buckley said that they are proud to partner with Brock University on such a prominent Niagara-based event.
"Ontario wines, particularly those from Niagara, are some of the finest in Canada and the world and the Cuvée Grand Tasting is the perfect opportunity to celebrate this fact," said Buckley.
Cuvee Grand Tasting - A celebration of excellence in Ontario Wine Making.