Niagara Glen
Niagara Glen is a landscape for the whole family, overlooking the Niagara River Whirlpool along the Canadian side of the Niagara Gorge.
With visions of pleasing glade, the beautiful Niagara Glen attracts thousands of people across the world each year, is undoubtedly a great source of outdoor activity in the region.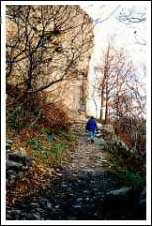 Explore the untamed beauty of Niagara Glen. The Nature Reserve is spread across 4 km of trails and goes through the Carolinian Forest. You can access the reserve via a metal staircase is the steepest part of the gorge.
From leaning rock to rare plants and animals, the Niagara Glen nature trails, is an ideal spot for hiking and bouldering. The paths of Niagara Glen were carved from the cliff face some eight thousand years ago pass by a host of natural features like the mammoth pothole and Devils arch.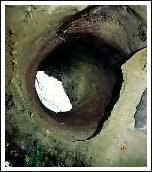 The nature reserve is also a home for many native plants like Maples, sassafras, tulip trees, red mulberry trees, and staghorn sumacs. Fishing has long been a favourite pastime at the Glen, and fishermen can often be seen casting their lines from the many rocks that are strewn along the shore. A word of caution: do not clamber onto these rocks as the water level can change suddenly and leave you stranded.
Please Note that the hikes through the trails involve a change of elevation approximately 200 ft. Niagara Glen is nature reserve. You can take photographs but remember to follow the generally accepted trail etiquette and rules. Fire is not permitted in the reserve area.
A brochure is available in the Gift Shop describing the trails paths, native vegetation, geology and history of the gorge. Explore the fascinating whirlpool on Aero Cars to get a bird's-eye view of the whirlpool.
The Niagara Glen is open year-round. Access is weather dependent during winter season. For more information please call Niagara Parks Nature Centre 1-877-642-7275
Parking: $1.25/hr. ( Max of $10 )
Address:
3050 Niagara Pkwy, Niagara-on-the-Lake, ON L0S 1J0, CanadaPhone: 1 (877) 642-7275
FREE Admission | Washrooms | Picnic Pavilion