Helicopter Adventure
Niagara Falls Canada Helicopter Tour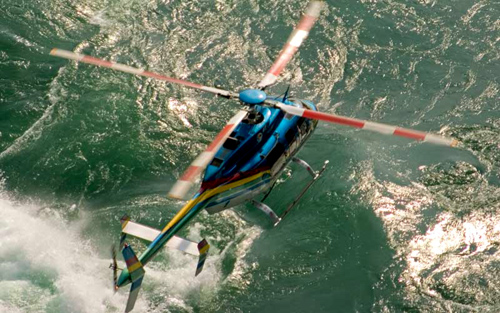 Book in Advance and Save Money!
No reservation times needed.
Simply book your tickets, call in advance (to ensure the helicopters are flying) and Show Up!
Free Parking for Customers at the Helipad.
Book Online Today: Original Price CA$144, Special Offer CA$139.
See Niagara Falls from above with a breathtaking Helicopter Tour.
This tour lasts between 10-12 minutes and will take you on an amazing adventure down the Niagara River and above the spectacular Niagara Falls.
This is a once-in-a-lifetime photo opportunity. All the Helicopters are state-of-the-art Airbus H130 Helicopters and have large windows (you can your camera onto the Helicopter).
Flights depart daily from 9AM until sunset, weather permitting.
No Fly, No Pay Policy
If for any reason you are unable to fly, we will NOT charge you. We will issue a full refund (minus the $2.99 convenience fee).
If a Customer Books a Ticket, do They Still Need to Wait in Line When They Arrive?
Yes – the typical wait time is between 10 to 30 minutes; during the busy season the wait time can be 30 minutes to an hour. Niagara Helicopters Limited does its best to control the bookings to keep the wait time down to a minimum. Please note reservations are given priority.
For more information visit: www.toniagara.com