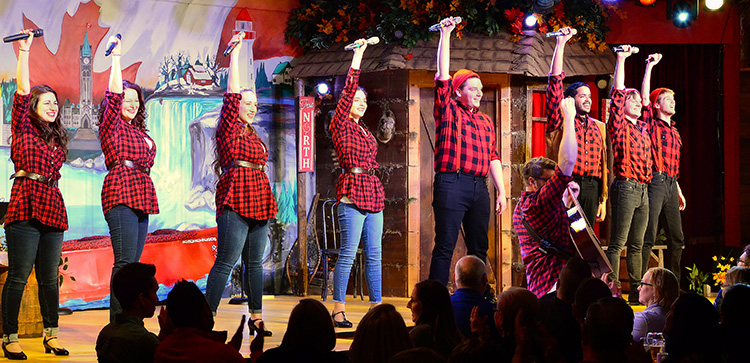 Oh Canada Eh? Dinner Show - Canada's Longest Running Dinner Musical !!
Live On Stage From Apr 22, 2019 - Oct 26, 2019
Our two hour show features all-Canadian music; from maritime folk songs to modern pop. Come meet our singing Mountie, Hockey Player, Anne of Green Gables, Klondike Kitty and more. This high-energy production features over 70 songs from all-Canadian artists including music from Paul Anka, Celine Dion, Shania Twain, the Bare Naked Ladies, Avril Lavigne, Justin Bieber and many, MANY more. Full of laughs, this musical celebration of Canada will delight audiences of all ages.
While you're enjoying the show, our performers serve our famous all-Canadian, family-style meal. At what other restaurant are you served your dinner by a singing Mountie?
Located in Niagara Falls, the award-winning Oh Canada Eh? Dinner Show has entertained over 800,000 guests from around the world and is the seven-time winner of Niagara Falls Tourism's Attraction of the Year!
BOOK NOW as many performances are already SOLD-OUT!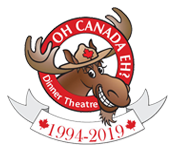 Oh Canada Eh? Dinner Show
8585 Lundy's Lane Niagara Falls, Ontario L2H1H5