Come to Clifton Hill for the best Niagara Falls shopping. You'll find a variety of specialty shops offering everything from fine china to beanie babies. Explore the largest selection of Canadian and Niagara Falls gift merchandise available in the country. Shopping in Niagara Falls is a lot of fun! Niagara Falls shopping area includes: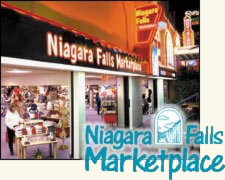 Niagara Falls Marketplace
Discover fascinating souvenirs and Niagara Falls gifts to remember your trip by. Explore our selection of crafts and specialty gifts for your friends and family at home - all available at the Niagara Falls Marketplace!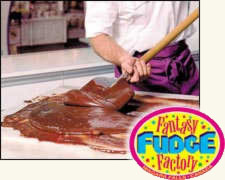 Fantasy Fudge Factory
The Fantasy Fudge Factory makes all its fudge by hand. Twenty varieties of mouth watering fudge join a vast assortment of confections and the largest selection of Ty Beanie Babies in Niagara.
Also check out the great items available at the Fun Factory.
Make sure to schedule time for Niagara Falls shopping.