4025 Dorchester Rd. Suite 128, Niagara Falls, Ontario, Canada L2E 7K8
(905) 1-877-HELI-GOLF
(905) 356-9295
Check Out All Of Our Restaurants!
Niagara Heli-Golf Inc. chooses only the best Restaurants in Ontario! You don't have to worry about the quality of Dining when you book with Niagara Heli-Golf Inc.

Vineland Estates Winery
Vineland Estates Winery: From the Gold Medal winning 1998 Riesling Icewine to the superb Canadian Atlantic salmon, Vineland Estates Winery provides its guests with an unparalleled dining adventure.
The picturesque location, premium wines and five star restaurant, make it one of the most memorable dining experiences in Canada.
"My mandate is to be able to look back at my career with the knowledge that I have helped to make Niagara a true culinary region known for its world class cuisine."
Vineland Estates Winery Restaurant
Executive Chef,
Mark Picone, C.C.C.

Old Stone Inn
The Old Stone Inn is a historical country inn, nestled in the heart of Niagara Falls. Sophisticated in grace and charm, the Inn offers a unique blend of "Canadiana" style and traditional country inn elegance.
The Del Ben family, the original owners, who built and developed the Inn in 1978, invite you to experience the Old Stone Inn. Their personal dedication to quality and excellence has established a charming inn capturing echos of the past.
We invite you to experience our cozy guestrooms, many individually decorated, with some featuring fireplaces, cathedral ceilings and jacuzzi bathtubs. The Inn also boasts a beautiful dining room, sunroom, lounge, banquet & conference rooms, indoor and outdoor pools, and whirlpool.
Located just steps from the Falls, across the street from the Skylon Tower, and three blocks from Casino Niagara, the Inn is within walking distance to all major attractions.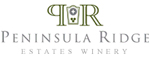 Peninsula Ridge Estates
Even before our grand opening in August 2000 we at Peninsula Ridge Estates have been committed to producing the finest wines Niagara has to offer. From the very earliest planning stages owner Norman Beal has made every effort to meet the many requirements for producing world-class wine in Niagara.
Peninsula Ridge Estates offers a number of exceptional features that makes it a must-see destination. The property has an instantly recognizable Queen Anne revival Victorian home that is now The Restaurant at Peninsula Ridge with a panorama of Lake Ontario and the Toronto skyline.
Our Winery Retail Shop is located in a restored 1885 post and beam barn where our knowledgeable staff lead visitors through a tasting of our premium VQA wines and a guided tour of our modern winery facilities and traditional barrel cellar. The Coach House with a glorious view of our vineyards is perfect for corporate and private functions. Events feature a selection of Peninsula Ridge wines and superb dishes prepared by our talented restaurant chefs.